marketing & design
recruitment specialists
mustard MD are your recruitment specialists for all things marketing, client services, creative, graphic & digital design. We work with teams in some of the most recognisable global brands, as well as supporting the extensive agency network and its hugely varied organisations.
Be it digital design & technology, branding, social media, packaging or advertising – our specialist recruitment consultants can handle your brief across: new business, strategy, creative, design, production, project management, client services and account handling. 
The mustard media team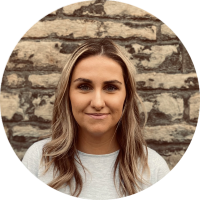 Hannah Lawry – Principal Consultant
Hannah Lawry is a Principal Consultant for mustard MD and her desk focus is on all creative based roles in the South of England but predominately across London and Bristol. Hannah works with a mixture of agency and in house clients placing Graphic and Digital Designers, UX/UI Designers along with more traditional branding and packaging designers.
Outside of work: Hannah is a regular at Carnival fitness, when she's not dancing to Soca, Hannah spends her time with friends at one of Bristol's many cocktail bars or taking her daughter to see what's on at Bristol Hippodrome.
Arabella Burns – Talent Partner
Arabella Burns joined mustard in 2021, after trying to find her feet for a couple of years – we are sure that mustard is the answer. As a Talent Partner in our mustard MD team, Arabella is a major player recruiting in Marketing and Graphics industries across London.
Outside of Work: Arabella is a keen netballer and even more keen to finally get the mustard team up and running, and who better than a former Captain of her school team! Bristol-born and bred we are delighted to have her on the team!
Alfie Banwell – Talent Partner
As an experienced Recruitment Consultant, Alfie Banwell has joined us, having worked for another recruitment agency in the US freight forwarding market,  previously covering Los Angeles and San Francisco. After a year and a half, Alfie decided to switch things up and join mustard as a Talent Partner for our Marketing & Design team.
Outside of work: As a social butterfly, you'll catch him having a few drinks end of the week, either watching the football or rugby. If it's a chilled one, he's particularly into music, reading and films but most of all taking his energetic retriever for long walks!
Ruan McConaghy – Recruitment Researcher
Based in Bristol, Ruan McConaghy has a background in design, and has established experience across the sales and hospitality industries. Starting in mustard as a Recruitment Researcher, he's looking to build great relationships in the sector and work with creatives like himself.
Outside of work: Ruan works on branding design and start up fashion brands, supporting Liverpool FC and loves a trip to Italy.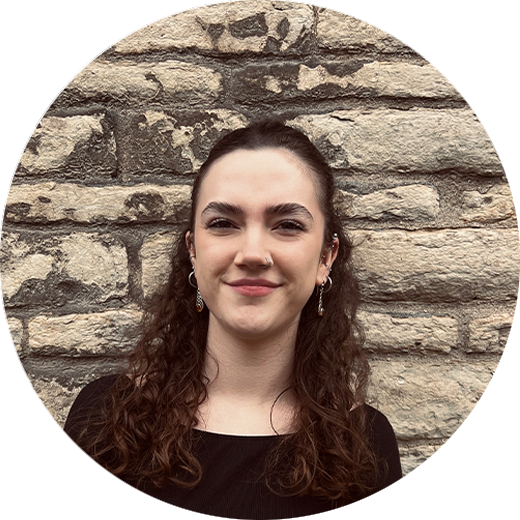 Molly McGuire – Recruitment Researcher
Molly McGuire is joining mustard as a Recruitment Researcher on the MD team, she's looking to kick-start her recruitment career. Having just moved to Bristol, she's particularly looking to develop her skills in the recruitment industry. With a background in sales and management, she's chosen to steer away from retail and explore my interest in the creative realm; recruiting for creative roles is something I am keen to get started on.
Outside of work: Molly is a huge foodie and loves visiting all the new food spots, from burger vans to fancy restaurants. When back in her hometown, she likes to spend time with her cats
What we cover
Junior Digital Designer
Junior UX Designer
Junior UI Designer
Junior UX/UI Designer
UX Consultant
UX Researcher
IA Architect
Head of Digital
Digital Director
Digital Project Manager
Digital Account Manager
Technical Director
Junior Front End Developer
Junior Back End Developer
Junior Full Stack Developer
Technical Project Manager
Digital Account Executive
Midweight Digital Designer
Senior Digital Designer
Senior Digital Project Manager
Junior Digital Project Manager
Midweight Digital Project Manager
Senior UX Researcher
Senior IA Architect
Senior Digital Account Manager
Junior Digital Account Manager
Midweight Digital Account Manager
Senior UX Designer
Midweight UX Designer
Midweight UI Designer
Senior UI Designer
Midweight Front End Developer
Midweight Back End Developer
Senior Front End Developer
Senior Back End Developer
Head of Planning/Strategy
Planning/Strategy Director
Junior Planner/Strategist
Managing Director
Client Services Director
Mid-Weight Planner/Strategist
Senior Planner/Strategist
Chief Strategy Director
Account Director
Account Manager
Account Executive
Head of Marketing
Marketing Manager
Product Manager
Junior Planner/Strategist
Senior Account Manager
Senior Account Director
Group Account Director
Head of Client Services
Brand Manager
Head of Consumer Marketing
Managing Director
Client Services Director
Mid-Weight Planner/Strategist
Senior Planner/Strategist
Chief Strategy Director
Head of Planning/Strategy
Planning/Strategy Director
Social Media / Community Manager
PPC Manager
Head of Ecommerce
Digital /Online Marketing Manager
PPC Executive
PPC Director
SEO Executive
SEO Manager
SEO Director
Head of PPC
Producer
Project Manager
Web Content Strategist
Web Content Manager
Web Content Editor / Producer
Paid Media Manager
PR Account Director
PR Account Manager
PR Account Executive
Head of PR
PR Manager
Junior Planner/Strategist
PR Senior Account Manager
PR Senior Account Director
PR Group Account Director
Head of Client Services
Managing Director
Client Services Director
Mid-Weight Planner/Strategist
Senior Planner/Strategist
Communications Manager
PR Officer
Press Officer
Communications Officer
Producer
Project Manager<
Senior Digital Designer
Senior Graphic Designer
Senior UI Designer
Senior Visual Designer
Senior Artworker
Senior Retoucher
Senior Art Director
Midweight Copywriter
Junior Digital Designer
Midweight Digital Designer
Senior Copywriter
Junior Copywriter
Midweight Copywriter
Account Director
Account Manager
Account Executive
Senior Account Manager
Senior Account Director
Group Account Director
Print Production Manager
Print Project Manager
Junior Packaging Designer
Midweight Artworker
Junior Artworker
Midweight Packaging Designer
Senior Packaging Designer
Creative Director
Executive Creative Director
Design Director
Design Lead
Head of Design
Midweight Digital Designer
Junior Digital Designer
Junior Creative Team
Midweight Creative Team
Senior Creative Team
Branding Designer
Brand Manager
Brand Consultant
Head of Copy
Midweight Art Director
Junior Art Director
Junior Motion Designer
Midweight Motion Designer
Senior Motion Designer
Associate Creative Director
Creative Services Director
Creative Services Manager
Mobile Designer
Video Editor
Traffic Manager
Project Manager
Who we work with